In collaboration with Sun Prairie's Economic Development Department, we have put together resources to help assist you in bringing your business to Sun Prairie. If you have questions email business@cityofsunprairie.com.
Sun Prairie has been one of the fastest growing communities in the state over the past two decades.
The following projects are currently underway:
Downtown Revitalization: (TID # 8 & TID # 14)
Over the past two decades, a total of 276 new dwelling units and over 120,000 sq ft of new retail/commercial floor area has been added downtown-additional redevelopment opportunities available.
Central Main Street Corridor: (TIF #11)
Redevelopment project area; Road Reconstruction; Development incentives available
Prairie Center: (Metro Market is anchor retailer)
Developer: Rollie Winter Associates
Acres: 15.45 Characteristics: 60,000 sq. ft. retail; 67,050 commercial
Smith's Crossing: Southwest
Developer: Veridian Homes Acres: 447
Characteristics: 1494 units, up to 390,000 sq ft commercial/office, public school site, 200+ acre permanent open space
West Prairie Village: West
Developer: FC Land
Acres: 210
Characteristics: 1120 units, up to
410,000 sq. ft. commercial
85,000 sq. ft. civic/institutional
Prairie Lakes: West Developer: Prairie Development, LTD
Acres: 126.8
Characteristics: 890,000 sq. ft.
retail—Target, Costco, Cabela's, Marcus Theatres
Sun Prairie Business Park:
1 lot available; contact City of Sun Prairie Economic Development:
(608) 825-0806
business@cityofsunprairie.com
Over 40 businesses currently in park.
Westside Suburban Industrial:
(SSM Health Emergency Room is anchor)
Served by a park & ride facility with services via Madison Metro to Capital Square in Madison. Contains green field, redevelopment, build-to-suit or various lease sites.
Park 151:
Developer: Interstate Partners
Acres: 94.5
Characteristics: Private industrial park, zoned suburban industrial
Westside Commercial:
Various areas of private commercial development. Build-to-suit, lease, and investment opportunities depending on the development.
Schneider Property:
Developer: Colburn Hudley
https://www.boerke.com/property/prime-sun-prairie-retail-land/
Acres: 12
Characteristics: Between US Highway
151 interchanges of Grand Avenue and Main Street. Close to Prairie lakes. Office and commercial space.
West Main Street Corridor:
(TID # 15)
Several options for redevelopment sites as well as commercial buildings for your office, retail and service businesses.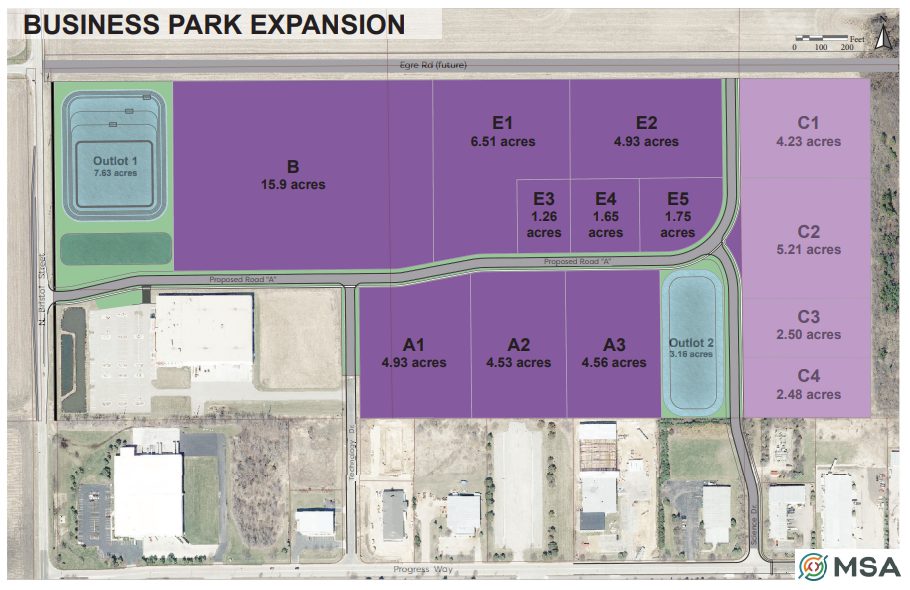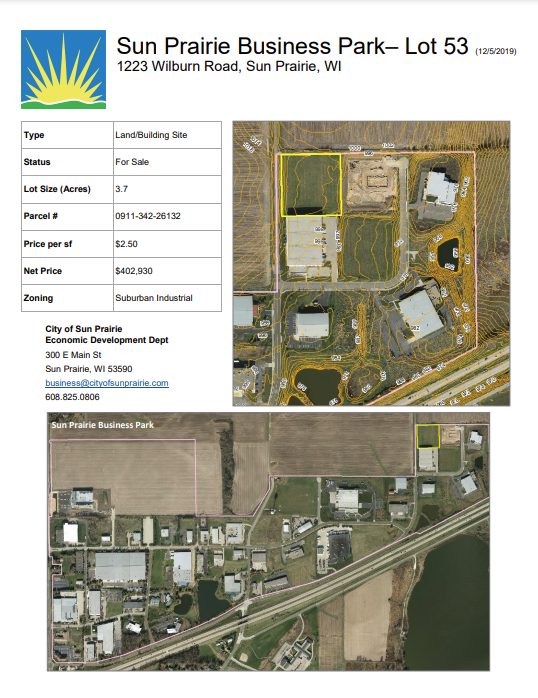 District 9 Lots-Near Highway 151: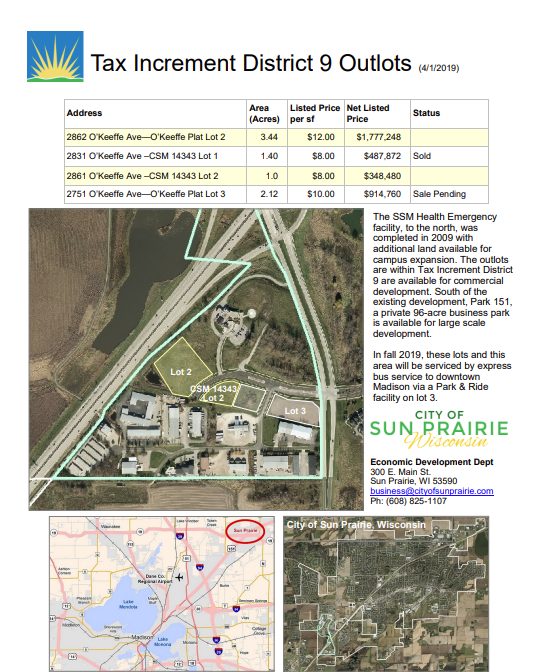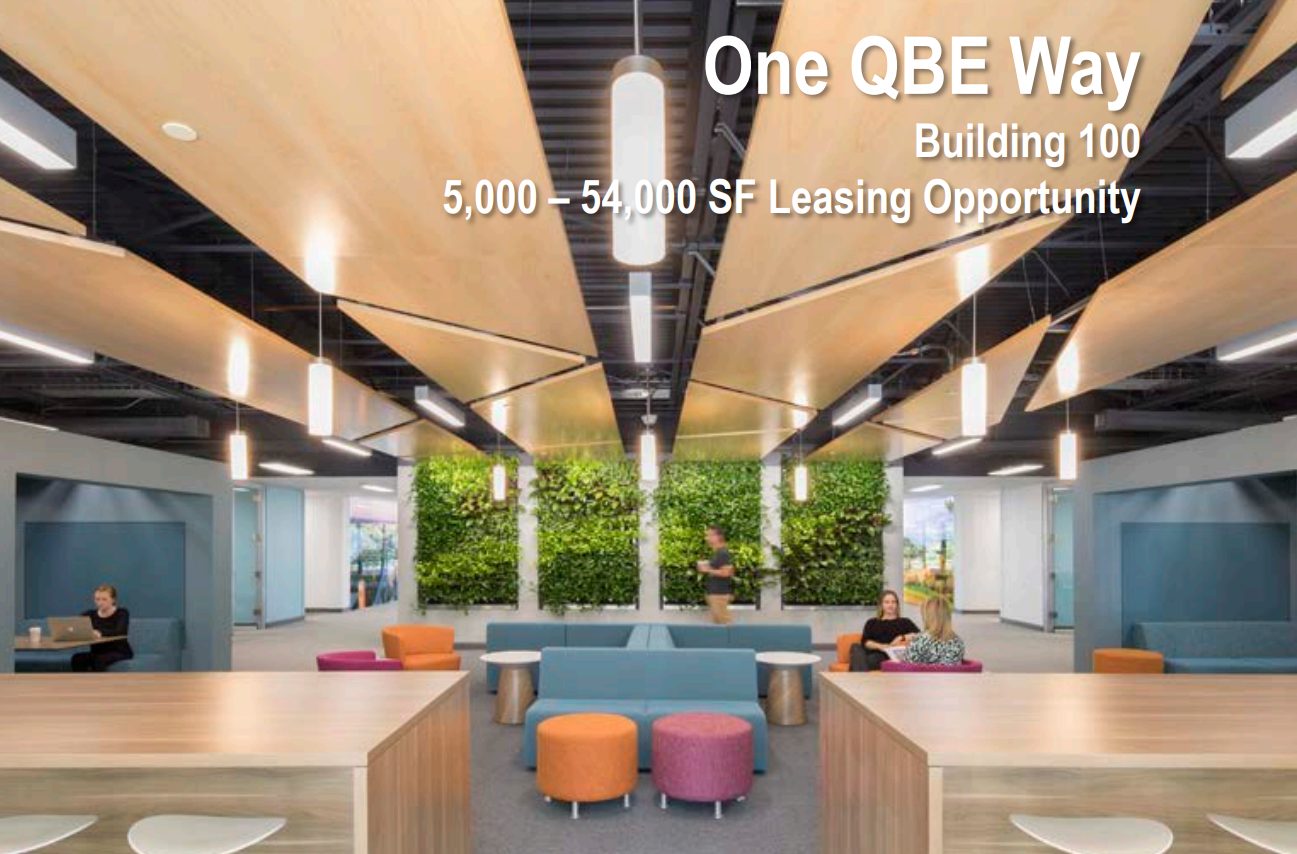 QBE has space to lease at One QBE Way in Sun Prairie.
Premises:
Partial 2nd Floor 5,602 RSF
Partial 2nd Floor 33,000 RSF*
Partial 1st Floor 14,778 RSF*
Total Available Space: 53,380 RSF
*Divisible
Asking Rent: Upon Request
Possession: Immediate
Term: Negotiable
Features:
• Major capital improvement program recently completed
including brand new HVAC system, new lobby, improved
landscaping and tenant amenities
• Tenant only fitness center with locker rooms and showers
• Training rooms and building conference center
• Generator capacity available
• Campus environment with potential for private patio
overlooking the pond
• Parking available at a ratio of 3 per 1,000 RSF with executive
covered parking