For only $4, members can save hundreds throughout the year! Our vendors offer a discount year-round; purchasers only need to show the Keytag while shopping to receive the savings. Call or e-mail the Chamber now to reserve your Keytags. Combine the purchase with Sun Prairie T-shirts, Sweatshirts, and Gift Certificates for a gift that is truly unique!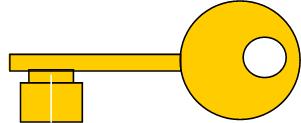 The Keytags make great gifts for friends, family and employees. Each Keytag is only $4.00 for Chamber member employees and $10.00 for non-members. Chamber members receive discounts on bulk purchases! When 10-49 Keytags are purchased, receive each Keytag for $3.20. When 50-99 Keytags are purchased, receive them for $2 each. When 100 or more are purchased, they are $1 each! Purchase a Gift Certificate for $25 or more and receive a Keytag for only $1!
Gift Certificates may be purchased with cash or check only.
Businesses, click here for the 2020 participation form!
The following businesses offer a Keytag discount for 2020 - arranged by group:
*Check with providers for current discount; restrictions may apply
All Chamber members are encouraged to be involved!!! The more businesses that offer discounts, the more appealing the program is to Keytag users. Employers, Keytags make great gifts/incentives for staff. We have received some great responses from the retailers who take advantage of the program. Any questions? Give us a call at 837-4547! Or, click here for the registration brochure. Help keep consumer spending dollars in Sun Prairie by joining in the Keytag Program.