Member Insurance Benefit Plan
For non-medical member benefits, your Chamber has partnered with Companion Life Insurance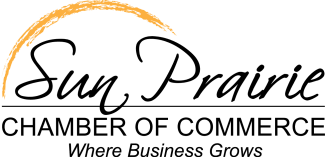 The "Defined Contribution Plan" is an innovative benefit plan available through Companion Life Insurance.
Through this program, you can offer big business benefits on a small business budget.
How it works: Each member group (with 2 or more employees) chooses a dollar amount that will go towards
these benefits. Think of it as a gift card to the employee benefits store. Minimum is only $25 per employee per
month but can be any amount over $25. The employees then choose between the following benefit offerings:
• Life and AD&D Insurance*
• Voluntary Life Insurance
• Short Term Disability
• Dental Insurance
• Vision Insurance
• Critical Illness Coverage
* Requires 100% Participation
If the employee only spends up to the "Defined Contribution" they will owe nothing for their benefits. If they
choose to spend more, any amount over will be payroll deducted. For a very low minimum monthly cost you
can now offer a full range of employee benefits without worrying about participation requirements or different
contribution amounts per coverage offerings.
Plan Highlights: - No Underwriting Requirements / Guaranteed Issue
- Available for Groups of 2 employees or more in size.
- Age Lock In for Short Term Disability Rates
- No Participation Requirements
- Employee Choice
For more information on the member benefits, rates and enrollment, please contact a Sun Prairie
Chamber Member Insurance Broker:
• First Choice Insurance Services - (608) 318-1200
• Harms Insurance Group - (608) 837-2484
• Heartland Benefits Group - (608) 235-4241
• T.C. Chase & Associates - (608) 825-2863
• Talent Insurance & Financial Solutions - (608) 825-7882