TDS donates $10,000 to two local charities
Eight non-profits receive toys, food and supplies from TDS
Badger Honor Flight and the Dane County Humane Society each receive $5,000.
MADISON, Wis. (Dec. 20, 2019)—Hundreds of dollars in gift cards, barrels of food, boxes of toys, and countless household items were donated by employees of Telephone and Data Systems Inc. and TDS Telecom. Earlier this month, all the donations were sorted, packed, and delivered to non-profit organizations—just in time to brighten the holidays for those in need.
In addition, TDS invited employees to vote for their favorite charity. The top two vote-getters were: Badger Honor Flight and the Dane County Humane Society. Each one will receive a donation of $5,000 from TDS.
"Year after year, watching the joy it brings employees to deliver wrapped gifts to people in need continues to inspire me," says Andrew Petersen, Senior VP of Corporate Affairs and Communications at TDS. "It's extremely moving to see the generosity of our employees."
Employees brought in in food, toys, pet items, and household objects and filled the bins throughout TDS offices in Dane and Green counties to support area non-profit organizations, including:
Toys for Tots
Domestic Abuse Intervention Services
Independent Living
Wildlife in Need Center
Porchlight
Second Harvest Foodbank
Green Cares Food Pantry (Monroe, Wis.)
Giving Plate (Bend, Ore.)
Employees also spent time ringing bells for the Salvation Army and volunteered for local organizations—all in an effort to make the holidays brighter for those in need.
"Giving back is such a huge part of our company's culture," said Petersen. "People that work here do amazing work in supporting their communities not just during the holidays, but all year long."
# # #
For more information or photos contact: Cheryl McCollum — Communications| TDS Telecom | 608-664-2388 | cheryl.mccollum@tdstelecom.com
FOR IMMEDIATE RELEASE Rob Bohnert of MBE CPAs earns CVA credential
Mauston, WI – December 20, 2019 – MBE CPAs announced today that Robert Bohnert has completed the certification process with the National Association of Certified Valuators and Analysts (NACVA) to earn the Certified Valuation Analyst (CVA) designation.
The CVA designation is an indication to the business, professional, and legal communities that the designee has met NACVA's rigorous standards of professionalism, expertise, objectivity, and integrity in the field of performing business valuations.
Rob is a 2006 and 2014 graduate of UW-Eau Claire with degrees in business administration and accounting.  Rob works in the Mauston office and has been an associate with the firm for nearly 6 years.  He grew up in Mauston and enjoys being involved with Habitat for Humanity.
MBE is a diversified accounting firm providing a variety of customer needs.  They have a staff of over 90 tax and accounting professionals that is continually growing.  Their 9 branch offices in Wisconsin include: Baraboo, Dells-Delton, Loyal, Mauston, Neillsville Reedsburg, Sun Prairie, Tomah, and Wausau.  For further information, contact Frank Vinopal at 608-350-1090.
Office Furniture Resources
1261 W Main St., Suite 103, Sun Prairie, WI 53590
608-509-5964
Fed Ex (Inside Walmart)
1905 McCoy Rd, Sun Prairie WI 53590
608-478-3828
Kestrel Ridge Golf Course
900 Avalon Rd, Columbus WI 53925
920-623-4653
Infinity High Purity Systems
2890 Terra Ct Ste 16, Sun Prairie WI 53590
608-834-4200
Thryv
2200 W Airfield Dr, DFW Airport, TX
972-453-7790
The Loft at 132
132 Market St, Suite 200, Sun Prairie
608-235-9506
Iconica
901 Deming Way, Madison
608-664-3550
MOOYAH!
695 S Grand Ave, #104 Sun Prairie
608-482-0461
Workforce Solutions
1015 W Main St, Sun Prairie
608-478-4002
Robin Lindsay, LLC
1420 Smithfield Dr, Sun Prairie
714-920-0385
Madison Graphics Company
1620 N Bristol St #1120, Sun Prairie
608-318-1711
Didion Milling
121 S Bristol St, Suite 201,Sun Prairie
920-348-6873
Old National Bank
1516 W Main St, Sun Prairie
608-478-6213
TSL Graphics, Inc
1620 N Bristol St, Sun Prairie
920-648-4014
Wisconsin Commercial Real Estate
7601 University Ave # 202, Middleton
608-335-3210
1-800 Water Damage of Greater Madison
2780 Terra Ct Unit 2, Sun Prairie
608-541-6616
The Brow Boutique
2828 Prairie Lakes Dr Suite 102, Sun Prairie
608-827-0097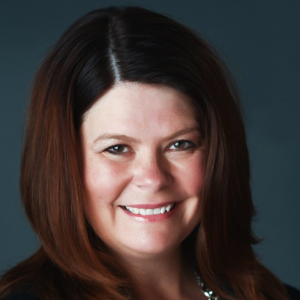 Workforce Solutions provides complete human resource solutions to address a company's culture, compliance, coaching and specialty human resource needs.
With experience and expertise in multiple industries, Workforce Solutions is well equipped to be an extension of your human resources department or team.
Services include:
R Check-up/Compliance Audit
Employee Handbook/Policy/Procedure – Review & Development
Recruitment/Retention
Employee Orientation/On-boarding
Assistance with Employee Relations, Performance
Management & Conflict Management
Terminations Investigations
Training and Employee Development
Manager & Employee Coaching
Workforce Solutions
1015 W Main St.
Sun Prairie WI 53590
(608) 478-4002
cstorlie@workforcehrsolutions.com
Click here for photos and more information.
December 4th: Park Bank
November 19th: Madison Graphics
October 15th: Interior Investments and 1-800 Water Damage of Madison
September 18th: Prairie Pawz and First Choice Insurance Solutions
September 12th: Hamm's Arbor Care
May 15th:  Jersey Mike's Subs and Oliver Motors
April 16th: Burn Boot Camp & Firehouse Subs