Member Professional Spotlight
Our Member Professional Spotlight Program focuses on highlighting and promoting professionals in our community. This is a great way for business professionals to be recognized by others. Two individuals will be featured each month. Please email Cameron Day if you would like to be featured.
8/30: Josh Kuelling
Store Manager
Jung Garden Center

1. What is your work background? What company/organization are you at now?
My professional background has mainly focused in the management category, but I also have experience in radio, advertising and marketing, and merchandising. I currently work for Jung Seed Company at the Sun Prairie Garden Center as the store manager.

2. What do you like most about being a member?
It has been nice meeting new business owners and chatting with them around the city. Hearing new ideas from outside helps build our customer base and continue to bring our previous customer back in. Another benefit is hearing any negative feedback that might not make it to the store, but other business owners hear it and understand it may or may not be true, but bring it to our attention.
3. What's your biggest (or one of your biggest) professional accomplishment(s) so far?
I would have to say how far I have grown as a manager. I started with Menards as a Department Manager 15 years ago, followed by 10 years of Gas Station Management, 2 years at Fleet Farm as a department lead, and now 3 years in my current role. Taking classes in College is great, but real world experience has really change how I manage my stores. It looks like it maybe black and white, but in reality its all the colors of the rainbow. This role has also help strengthen my ties to the LGBTQ+ community. I have seen many individuals discriminated upon in the professional world because of who they are, and this role has really allowed me to be myself. Being a gay professional was definitely not as common 15 years ago (when I first started my management dreams) as it is today. I love opening new doors for our community and helping out whenever I can.
4. When you're not working, how do you enjoy spending your time?
My amazing Fiancé, Dylan and I love to go on adventures together. No matter where you go in Wisconsin there is always something to do. We really enjoy camping at the state parks the most and his family has a cabin in Minocqua that we go to a few times per year. It is hard to find time working in a seasonal position, but we make it work. We also enjoy going to breweries, wineries, and markets. During the winter we love going to the Wilderness Resort in the Dell's.
5. Where are you from? Where did you go to school?
I am originally from Freeport, Illinois and moved to Wisconsin 8 years ago. I transferred from the Illinois market of Kelley's Market Gas Stations to manage stores in the Madison area. I have lived in Sun Prairie ever since I moved here, and love it. I graduated from Freeport High School in 2005, followed by 3 years of Community College in Freeport as well. I attended Columbia College online for a few years, but never finished. I majored in Business Administration with a minor in Marketing and Management. The pressures of balancing a full time job and school got to be too much, but I do not regret not completing one bit. I have learned so much from real world experiences.
6. What's the biggest career challenge you've had to overcome?
When I first moved to Wisconsin from Illinois it was hard at first to adapt to a completely different market. I had to change about 40% of my management style. When I moved up here I had to deal with a more saturated market as far as jobs available to people looking for jobs. Back home there wasn't as many positions available so when you got hired most people were in it for the long run. Here there is so much competition hiring and not enough people looking to fill those openings. Throw in the pandemic most recently and that made it even more challenging. Making the job fun and enjoyable helps to keep people longer term. That's where I feel adapting to the real world is different than learning in a classroom. I still use the practices I have learned, but just had to modify them in ways.
7. What career advice do you live by? Who gave it to you?
The biggest piece of advice I can give is always be happy. Even if a company throws pay raises at you, if you aren't happy with the position you are in, then the pay raises will never matter. I've experienced this and finally taking a demotion and pay cut to a different company made me much happier, and motivated me to grow with that company and eventually take the position I am in now. Gardening has always been a hobby for me, but I would have never thought about making it my career until I responded to a Indeed post and here I am now.
I had a previous store manger that told me one time if you are not continually looking to better your career you will get complacent and just accept what you are doing and continue to do it not knowing what else is out there. In the past, "job hoping" was frowned upon, but now a days people can justify it by trying to figure out what they want to do. I have several friends that have graduated with degrees they do not even use, because they are much happier doing the positions they have now. Most have even quit the field that they studied.
8. Who/what inspires you?
It is kind of cliche but I really look up to my parents. They have always taught me that life throws challenges at you and you need to adapt, work hard, and have fun along the way. My parents have worked really hard for everything they have now and that inspires me to continue working hard on myself, my relationship, and my career. I may not have much right now, but I have an amazing apartment, a wonderful fiancé, and cat named DaVinci at home that has us wrapped around his little paws.
7/29: Aimee Anderson
Director of Operations
Buck & Honey's Restaurants

1. What is your work background? What company/organization are you at now?
I grew up in the restaurant business, my parents owned a pizza place and put us to work early and also instilled in me a passion for the industry. After college, I worked at Maggiano's Italian Restaurant in Denver, CO for 8 years. I quickly became their corporate trainer and traveled the country for a few years opening new restaurants and getting them off the ground. Next I moved back to Wisconsin and opened my own seasonal bar with my mom. My brother and business partner decided to open a restaurant in Sun Prairie and recruited me to come join them. Almost 12 years ago, my tenure at Buck & Honey's began. My journey has included a love for the industry, and a love for family every step of the way.

2. What do you like most about being a member?
I love all that the chamber does for the community and how much they reach out to their members for resources and marketing purposes. The chamber brings a collaborative element to what can sometimes be an isolating or competitive business.
3. What's your biggest (or one of your biggest) professional accomplishment(s) so far?
Being the Director of Operations for the Best Restaurant in Madison two years in a row! I am so proud of Buck & Honey's amazing growth and success, while simultaneously strengthening our commitment to community, family, quality and fun in everything we do.
4. When you're not working, how do you enjoy spending your time?
I love this time of year and spend as much time outside as possible. I love seeing live music and enjoying time with my friends and family.
5. Where are you from? Where did you go to school?
I am originally from the Dells area, I got my undergraduate degree in Political Science from the University of Central Florida in Orlando, FL.
6. What's the biggest career challenge you've had to overcome?
My mom passed away during our partnership and I had to make the decision to sell the restaurant we started together. It was a very tough decision but in the end all worked out. And, I still get to work closely with my family everyday.
7. What career advice do you live by? Who gave it to you?
When I started my own business, I sat down with an old friend that also started his own bar/restaurant to get any advice he might have for a first time restaurant owner. He told me there are a lot of things I could tell you but the best advice I can give you is, everyone will think they work harder than you. He told me to not let that get to me and to just support your staff in any way you can. I still live by that and that is what guides how I make my decisions each day. I aim to work hard and support my staff and trust that this will keep us moving forward with success- so far it has been a great journey built on great advice!
8. Who/what inspires you?
My brother. He is the owner/operator of Buck & Honey's and I get to work side by side with him everyday. He is a dreamer, innovator and truly cares about our guests and staff. I don't know that I can ever work with anyone else that I respect more.
7/26: Svetha Hetzler
Library Director
Sun Prairie Public Library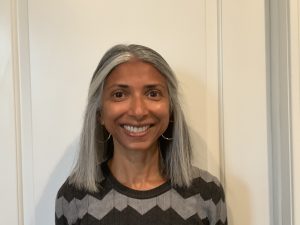 1. What is your work background? What company/organization are you at now?
I have been with the Sun Prairie Public Library for just over 7 years and have been a librarian for over 26 years, since 1995. I've always loved libraries and in particular, public libraries. I was born in India and raised in Queens, New York. As an immigrant, my family did not necessarily have much in terms of material wealth but our weekly visits to the library were very important to us. They provided access to all the amazing books I read as a child. Every time I entered the library, I felt like I was walking into a special place. I continue to hear this from our patrons today, that there is just this "special feeling" they get when they enter our library.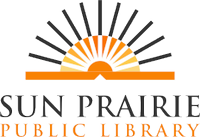 2. What do you like most about being a member?
Being connected to the larger community. The community is really the heart of the library so getting to know other community members through the Chamber allows me to be part of something bigger. I also appreciate knowing how the library may be able to help and collaborate with other Chamber members and events, like Cornfest!
3. What's your biggest (or one of your biggest) professional accomplishment(s) so far?
The Library's expansion and renovation will certainly be my biggest professional accomplishment when it is complete in 2025. There are several phases in this large project and each has been its own accomplishment, including the Architectural Analysis in 2018/2019 and the Conceptual Plan which was completed this January.
I'm also very proud of establishing a Racial Literacy Plan and a Diversity, Equity, and Inclusion Advisory Committee to the Library Board. In August 2020, the Sun Prairie Public Library Board endorsed our Racial Literacy Plan which received local, regional, and national attention. It is an action plan that helps guide staff in the following areas: 1) staff development, 2) policies and procedures, 3) collection development, 4) programs, and 5) representation. We also recruited community members to serve on the DEI Advisory Committee so that the Library Board and staff continue to advance, honor, and celebrate diversity, equity, and inclusion in all areas of our work.
4. When you're not working, how do you enjoy spending your time?
Reading is an obvious answer but very true! I also love to cook, do yoga, and play and watch tennis!
5. Where are you from? Where did you go to school?
I was born in India and immigrated to New York as a young child. I went to grade school and high school in New York and earned my undergraduate degree from Boston University and my master's degree in Library and Information Science from the University of South Florida.
6. What's the biggest career challenge you've had to overcome?
I would say providing public library service during a pandemic. Balancing the health and safety of staff and patrons with a continuity of service was new territory and in the first few months, it felt like the landscape was changing daily. When we first shutdown, we knew very little, including if it was even safe to handle library materials. For the first few months, we were quarantining materials and we had piles and piles of library materials in bins throughout the library. We went from a place in the community where everyone was welcome to come and stay for as long as they'd like to a place where we were delivering books to our patrons in the parking lot and offering programs online. All of these contact-free services took a lot of staff time to coordinate, organize, and manage. Despite the physical, logistical, and procedural challenges of working during a public health crisis, the emotional challenges were even greater. Making sure staff felt okay, emotionally and physically, weighed and continues to weigh heavily on me. And of course, finding and learning alternative ways to help patrons despite the fact we were closed was very challenging and stretched us all. Luckily, we were slowly able to open up and reintroduce and reinvent the ways we delivered library services. But challenges often lead to discoveries and opportunities. I've learned how important it is to be flexible and resilient and also how much our community values our library and library staff.
7. What career advice do you live by? Who gave it to you?
My advice is to always strive to do good work. I'm not sure that it is specifically "career" advice or just plain life advice but my father always would simply say "be good, do good". He said it when I was growing up, said it to me as an adult, and would say it to my kids. It's something I always remember and try to live by. I'm also a Sun Prairie Optimist Club member and I keep their creed in my wallet because it is relevant and useful every day. One of my favorite statements is "to be just as enthusiastic about the success of others as you are about your own". As a library director, I feel like I have that opportunity daily through my staff. I truly enjoy seeing my staff get excited about their accomplishments and projects.
8. Who/what inspires you?
I am fortunate in that I have many people that inspire me, but I would have to say my biggest inspiration is my husband. He is an extremely disciplined and hard worker. As a musician and music professor, he is always discovering and challenging himself into new worlds through his composing, artistic collaborations, reading, teaching, and through his students. He really embodies life-long learning, which is the mission of the Sun Prairie Public Library.