Our Member Spotlight Program focuses on highlighting and promoting our Chamber members. This is a great way for members to get the word out about their business/organization and what products/services they offer. Please email Cameron Day if you would like to be featured.
6/16/2022: Reach Dane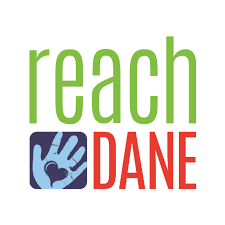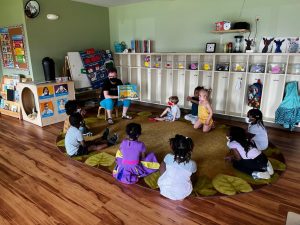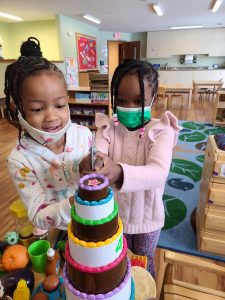 1. Give us some background on your business/organization. What makes your business/organization stand out? What are your products/services? How many staff? Where are you located?
Reach Dane provides Head Start and Early Head Start services to children ages 0-5 living in Dane and Green County. These programs provide high-quality early childhood programming and comprehensive family services to families living at or below the poverty line, homeless, or foster care. Nearly 1,000 local children receive our care each year thanks to the compassionate staff and supportive community devoted to giving back to a vulnerable community. In our center-based and home-based programs, children receive an educational foundation alongside the social, emotional, physical, thinking, and communication skills to succeed in school.
Our main office is in Fitchburg, and we have over 13 locations in Dane and Green Counties. We recently combined our two Sun Prairie programs in a newly renovated building on Main Street. This has been a tremendous update from the two buildings that formally housed the programs.
2. How long have you been a member of the chamber? Why did you want to join the chamber?
We joined the Chamber over a year ago as we continue to grow our Sun Prairie programs. There are several social opportunities to connect with the community on a deeper level with this membership. Many of our Sun Prairie site staff are already involved in neighborhood food pantries, churches, and family organizations, so this felt like a natural progression into the Sun Prairie community.
3. What are your organization's Core Values?
Our agency Core Values are building positive Environments, Relationships, Trust, Communication, Equity and Social Justice. We value healthy, creative, nurturing environments for children, families, and staff that model dignity and respect.
4. What are your organization's goals and overall mission?
Our mission is to change the lives of underserved children and families through education and supportive services. We practice positive guidance and trauma-informed care with a focus on parent engagement. Unlike other education centers, our policy prohibits expelling or removing children from our sites or programs due to behavioral issues.
As an agency, we practice trauma-informed care (TIC) in our programming, operations, and leadership models. All staff complete trauma-informed training and are encouraged to access the social-emotional resources built into operations. We are continuously finding ways to increase our reflective time, staff wellness and lead from our Core Values. A growing program called Your Journey Together works with children and families using reflective work to build resilience and self-regulation.
TIC is interwoven with social justice and equity and has helped support our work on this core value. We provide social justice training and reflective affinity groups to support this effort. It is imperative that the partnerships we choose to pursue are deeply aligned with our social justice goals.
5. What are some reasons you enjoy being a part of the Sun Prairie Chamber of Commerce?
Being a Sun Prairie Chamber member has been a welcoming experience. The Chamber staff have recognized us, some staff even by name, and continue to take an honest interest in the work that we do. There is a quality of family and warmth that was noticeable from the start. Notably, our participation in the Sun Prairie Corn Festival is always a fulfilling opportunity to mingle with other Chamber members and share updates about our agency.
6. What does the Sun Prairie community mean to you?
Sun Prairie community reminds us of our own attention on high quality over sheer growth. It is clear when visiting Sun Prairie that the businesses, public spaces, and residents value their community and have a sense of responsibility for how they show up within it. Particularly during the onset of the covid-19 pandemic, many staff and families shared a sense of belonging in the Sun Prairie community. The cohesion and strength really shined through at a challenging time.
7. What more would you like to see the Chamber do?
We would love to learn more about how other organizations and businesses are addressing poverty and community-wide vulnerabilities and how the Chamber can help support these goals. If a chamber member would like to provide philanthropic attention, we can help to connect them to our agency and similar organizations to fulfill those goals.