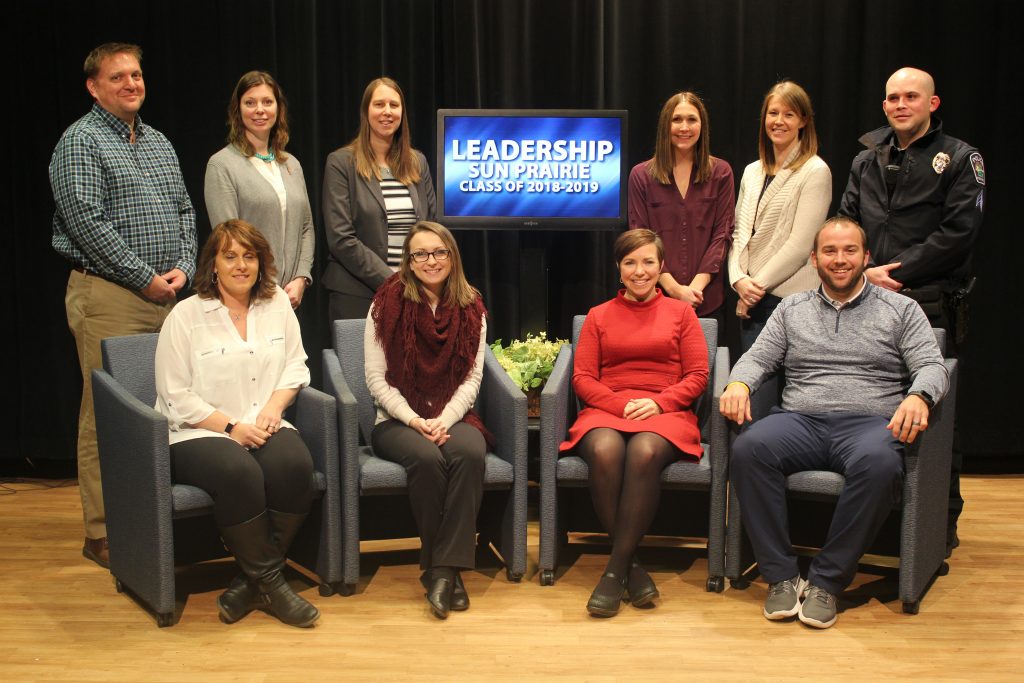 Leadership XXII Participants:
Maureen Crombie, Colonial View Apartments
Carla Dickman, Deluxe Corporation
Laura Enders, Bank of Sun Prairie
Heather Gabbert, Summit Credit Union
Lori Miller, McFarland State Bank
Eric Nee, Sun Prairie Area School District
Sarah Sauer, City of Sun Prairie
Adam Schleicher, City of Sun Prairie
Ray Thomson, Sun Prairie Police Department
Amanda Trumpf, Sun Prairie Utilities
Erin Williams Hart, Sun Prairie Public Library
Dates for the 22nd class are:
September 19, 2018 - Intro to Leadership
October 17, 2018 - Volunteerism
November 14, 2018 - Communications & Media
January 16, 2019 - Community Health & Wellness
February 20, 2019 - Education
March 20, 2019 - Business & Industry
April 24, 2019 - Government
May 15, 2019 - Graduation
Who benefits from this program?
Business Industry Service Organizations Government Education Residents
Everyone in the community benefits from the involvement of more informed leaders through LEADERSHIP SUN PRAIRIE!
You benefit when you participate or when you sponsor a participant. You benefit when you offer your facility for a tour or a session location. You benefit when you offer your expertise as a speaker or for job-shadowing.
Area experts share knowledge and experience on leadership skills, business and industry, community issues and concerns.
The sessions are held from September-May on one full weekday per month. The sessions will be held in various locations and are chosen to expose participants to may different aspects of the community, such as government, schools, businesses and our community service organizations.
For more information or an application for the Leadership program contact the Sun Prairie Chamber of Commerce, 109 E. Main St., 608-837-4547 or spchamber@tds.net.