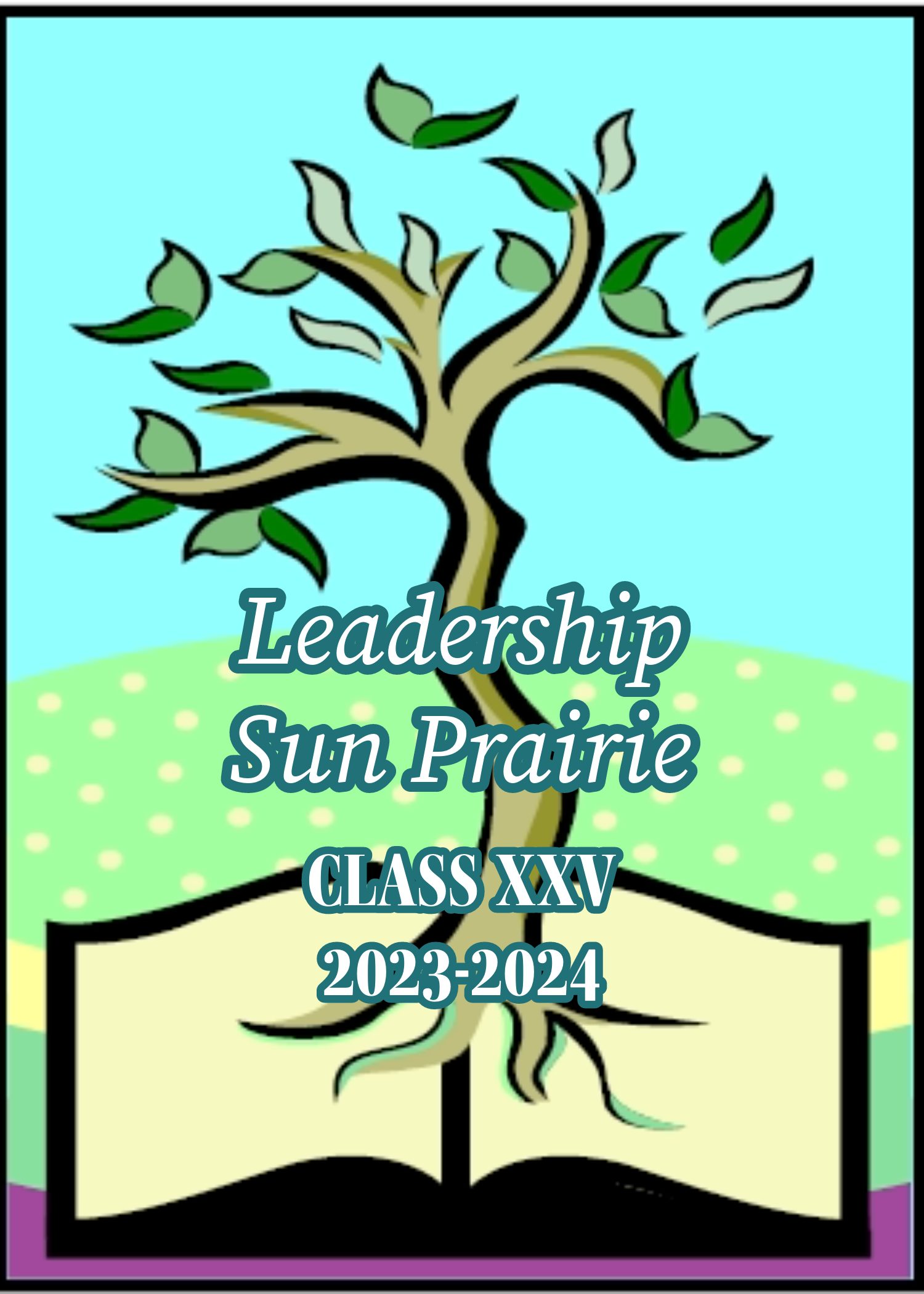 Thirteen working professionals will begin the Leadership Sun Prairie, a program for emerging leaders, which provides exclusive training to increase local leadership throughout the non-profit, private and government sectors.
After a two-year hiatus, Leadership Sun Prairie is back for its 24th class. The course was developed by the Sun Prairie Area School District, City of Sun Prairie and the Sun Prairie Chamber of Commerce in response to the need for formal leadership development on a community-wide basis.
Leadership Sun Prairie emphasizes concepts and community needs. Specific course objectives include developing an awareness and understanding of the resources, processes, programs and issues. To broaden the participants' understanding of the economic, political, and social systems. To promote involvement and participation in volunteer, elective and appointed positions. Increasing participants' analytical and decision-making abilities and developing a support system amongst participants which will aid them in their leadership journey for the betterment of our community.
Training sessions require a commitment of one full day each month from September to April (excluding December), with a graduation ceremony in May. Each monthly session will feature local leaders and specialists in various forums, including lectures, round table discussions and tours throughout the community.
Course Content:
Leading Change: Developing leadership skills to team building, identifying leadership styles and qualities.
Health and Wellness: Personal and community health issues, alternative medicine and stress relief.
Government: Overview of city services, departments, planning issues and emergency services.
Business and Industry: Tours of local businesses, economic development goals, strategies and small business issues.
Education: Key issues in today 's education environment such as diversity of population, revenue caps and discussions with students.
Volunteerism: Personal and community benefits, motivation, how to get involved and opportunities available.
Communications and Media: Working with media, technology, effective personal communication, cable access TV, advertising and public relations tips.
Who benefits from this program?
Business Industry Service Organizations Government Education Residents
Everyone in the community benefits from the involvement of more informed leaders through LEADERSHIP SUN PRAIRIE!
You benefit when you participate or when you sponsor a participant. You benefit when you offer your facility for a tour or a session location. You benefit when you offer your expertise as a speaker or for job-shadowing.
Area experts share knowledge and experience on leadership skills, business and industry, community issues and concerns.
The sessions are held from September-May on one full weekday per month. The sessions will be held in various locations and are chosen to expose participants to may different aspects of the community, such as government, schools, businesses and our community service organizations.
For more information regarding the Leadership program, contact the Sun Prairie Chamber of Commerce, 109 E. Main St., (608) 837.4547 or info@sunprairiechamber.com.
Leadership Sun Prairie Class XXV 2023-2024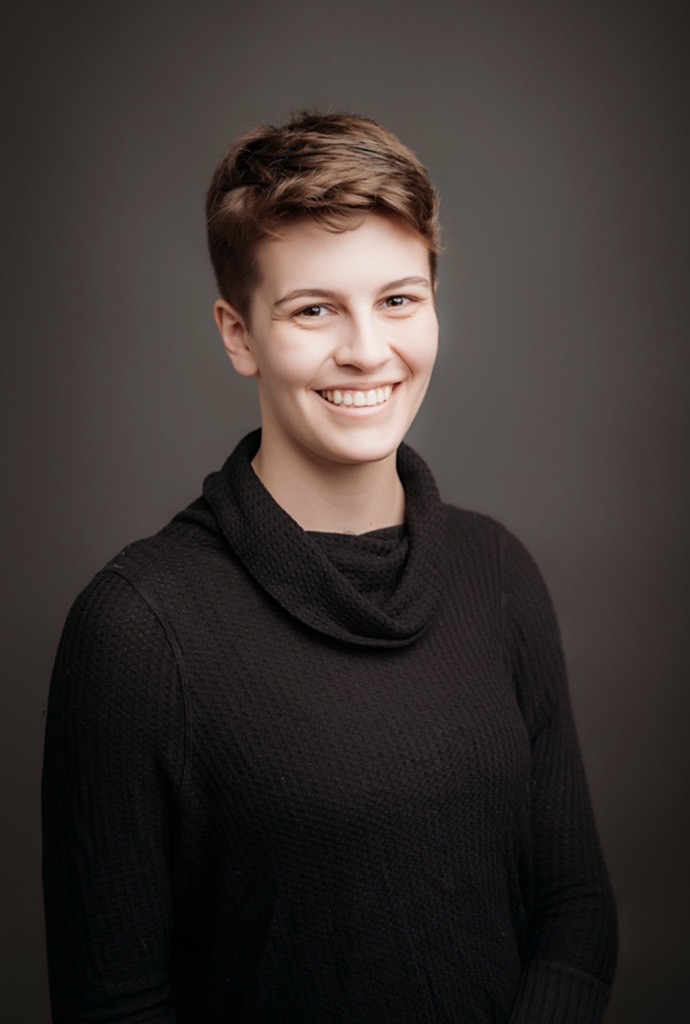 Sunshine Anderson
City of Sun Prairie Historical Library & Museum
Museum Programming & Design Coordinator
Sunshine Anderson (They/Them pronouns) is a two year resident of Sun Prairie who has dedicated their time to collecting, preserving, and sharing Sun Prairie area history through the local historical museum. Being openly queer and disabled, Sunshine brings a lens to local history that focuses on uplifting voices from marginalized communities.
Sunshine received their bachelors of arts in history with a minor in French and francophone studies in May of 2020 from Mills College of Oakland, California. It was in Oakland that they were exposed to grassroots community efforts leading to major political and social progress. After returning to Wisconsin in 2021 amidst the Covid-19 pandemic, they have been building connections and seeking ways to offer their skills toward continuing Sun Prairie's community efforts.
In their free time, Sunshine enjoys gardening, hiking, spending time with their partner, and unwinding with cozy video games. They always enjoy conversations about LGBTQ+ and disability rights, as well as swapping cat photos!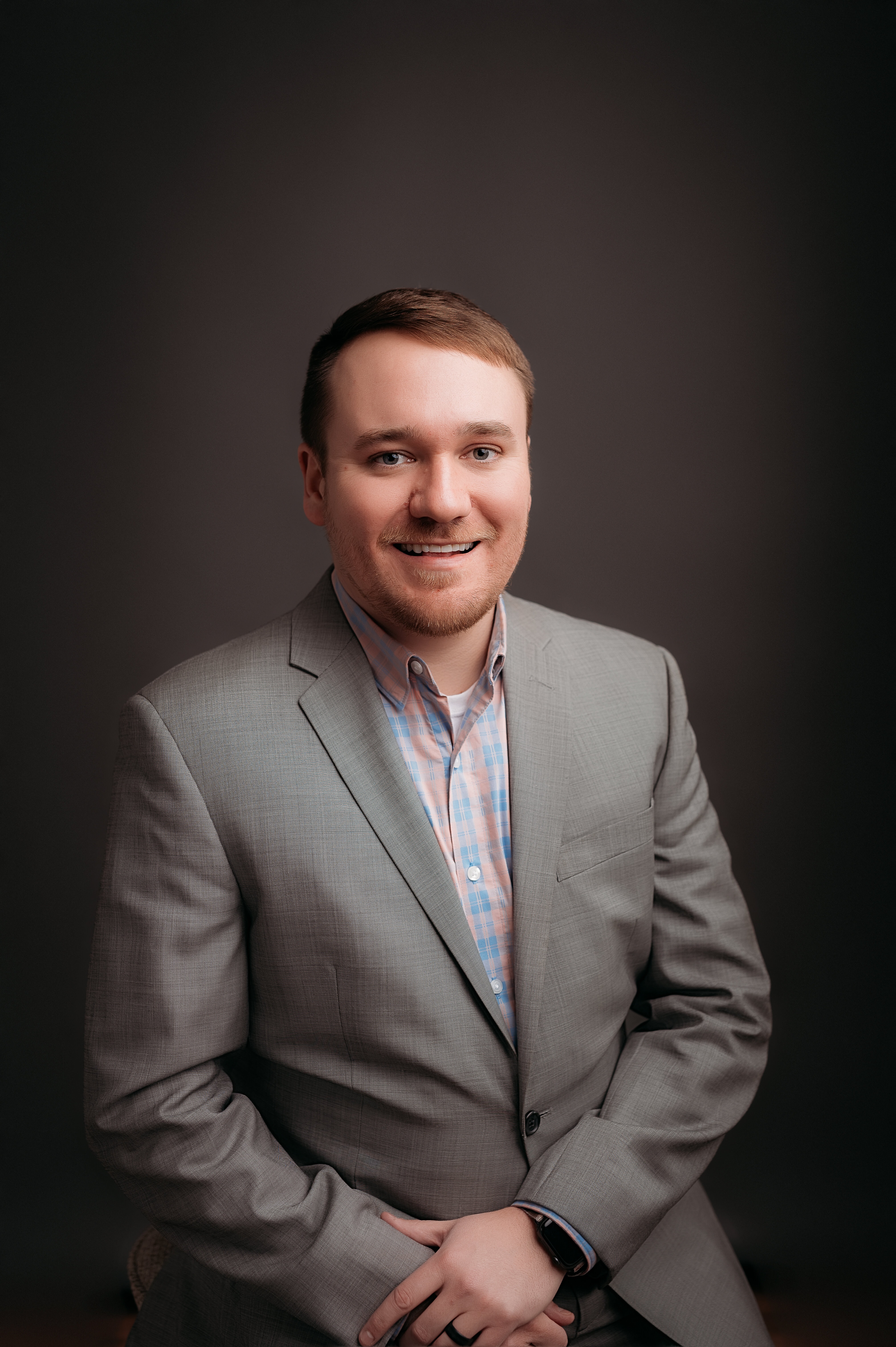 Mike Beal
City of Sun Prairie
Economic Development Specialist
Mike Beale was born in Madison, Wisconsin and attending Stoughton High School in the Madison area. From there he attended the University of Wisconsin-Milwaukee where he majored in Geography and minored in History. After completing a bachelor's degree Mike went on to receive a master's degree from the University of Wisconsin-Madison in Urban and Regional Planning.
Since graduate school Mike has worked for the US Dept of Housing and Urban Development, held positions in the private sector in real estate development and telecommunications and most recently as the Economic Development Specialist for the City of Sun Prairie. At Sun Prairie, Mike works with local and prospective businesses to identify their needs and how the City can best help accommodate them as well as working as a point of contact for real estate developers, entrepreneurs, citizens, site selectors and more.
Mike and his wife Brittany currently live outside of Edgerton, WI with their two twin boys and dog.

Monica Daniel
Chick-fil-A East Madison
Owner/Operator
Monica Daniel is the Owner/Operator of the Chick-fil-A East Madison franchise. She and her husband, Craig, and their 15-year-old son, Joseph, enjoy working together in the business.  Monica and her family enjoy a fast-paced, fun environment.  Prior to owning a franchise restaurant, Monica worked in the supply chain at Walgreens for 17+ years in Indiana, Ohio, and Wisconsin.  Monica, Craig, and Joseph were all born in Indiana.  As a matter of fact, Monica and Craig met during their teenage years while working at a Kentucky Fried Chicken in Merrillville, Indiana.  Monica has a degree in Health Science from Ball State University.  Craig was a high school math teacher and coach.  He has a degree in Education from Indiana University Northwest and a Master's Degree in Mathematics from Purdue Calumet University.  Monica and Craig are passionate about creating a great work environment that provides opportunities for people to achieve their goals.  They believe a team who cares for each other will collectively show genuine care in the community.  Monica and Craig understand that strong businesses build strong communities.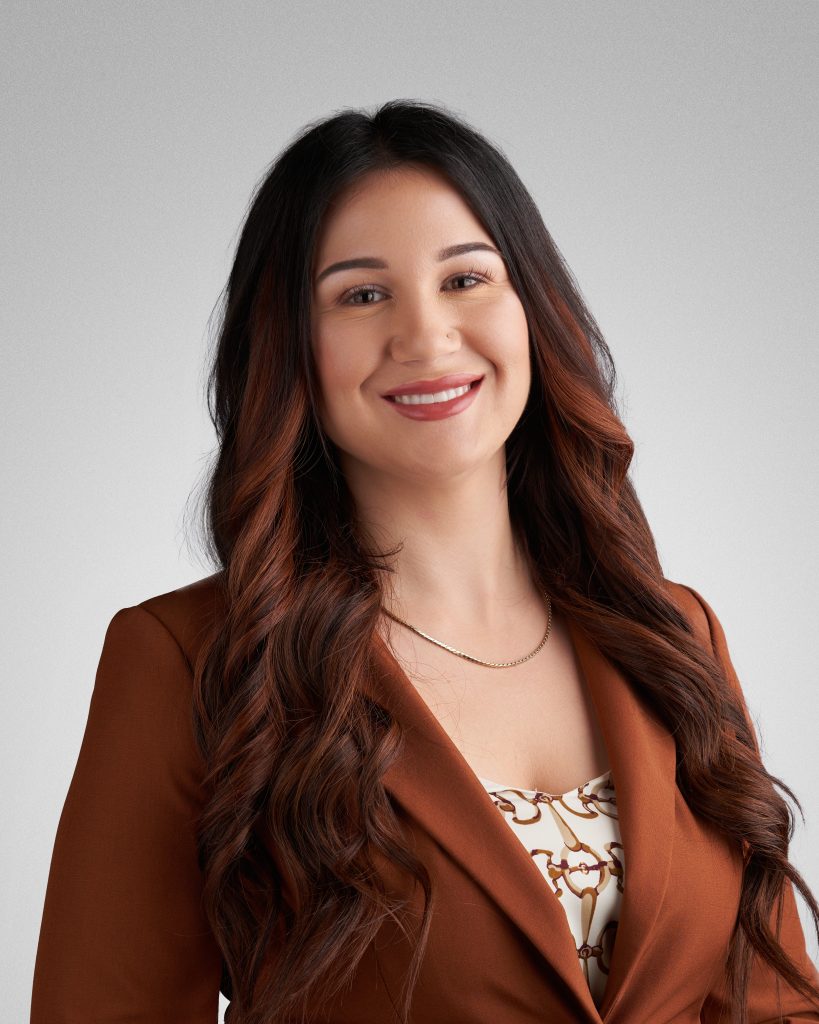 Kelsey Hudson
One Community Bank
AVP Business Banker
Hello! I'm Kelsey Hudson and it is nice to 'meet' you. I am looking forward to telling you a little more about me, and how I came to be in this year's Leadership Sun Prairie.
I was born and raised in Boscobel, located in southwest Wisconsin. I was the daughter of entrepreneurs and the oldest of 4. Growing up in rural Wisconsin, I was used to hard work and everything the great outdoors has to offer. After graduating high school, I attended school at UW-Platteville as a biology major. 3 years into school, I faced what I call my mid-college crisis. I was confused about the career path I was on. I decided then to leave college to pursue finding my calling.
In the meantime, I got married, started working at a bank, started a family, and found myself back in school for finance. I also owned a farm and operated a small agricultural business on the side. I continued to grow in my career throughout those years and started to feel like I knew my path within banking.
Through unfortunate life changes, I was abruptly a single parent and going through a divorce. I had reached the point that I had outgrown southwest Wisconsin, and it was time for a change and a fresh start for myself, and my daughters. Finding a job was step one and I quickly found that in Sun Prairie and began the difficult, yet rewarding relocation process.
Fast forward 2+ years later and although I still do not live in SP, I call it home! I couldn't have chosen a better community for myself and my family to land in. We currently live in Waterloo. My daughters are ages 5 and 3, with my oldest starting kindergarten in SP this year. My boyfriend Zach, who is a chiropractor trying to open his own practice in SP, also lives with us and we have an 11-year-old dog named Keera who is a corgi.
I am Vice President of Commercial Lending Officer at One Community Bank in the Sun Prairie location. I enjoy helping people and businesses achieve their goals. I am a Sun Prairie Chamber Ambassador, and part of the RISE Young Professionals Planning Committee. I also serve on the City of Waterloo Community Development Authority Board and serve on the Wisconsin Bankers Association-Building Our Leaders Of Tomorrow (BOLT) board.
In my free time I enjoy spending time outdoors. Golf, hiking, and spending time on the water to name a few. I also enjoy music and painting.
I am very excited to have been selected to be part of the Leadership Sun Prairie class of 2023-2024!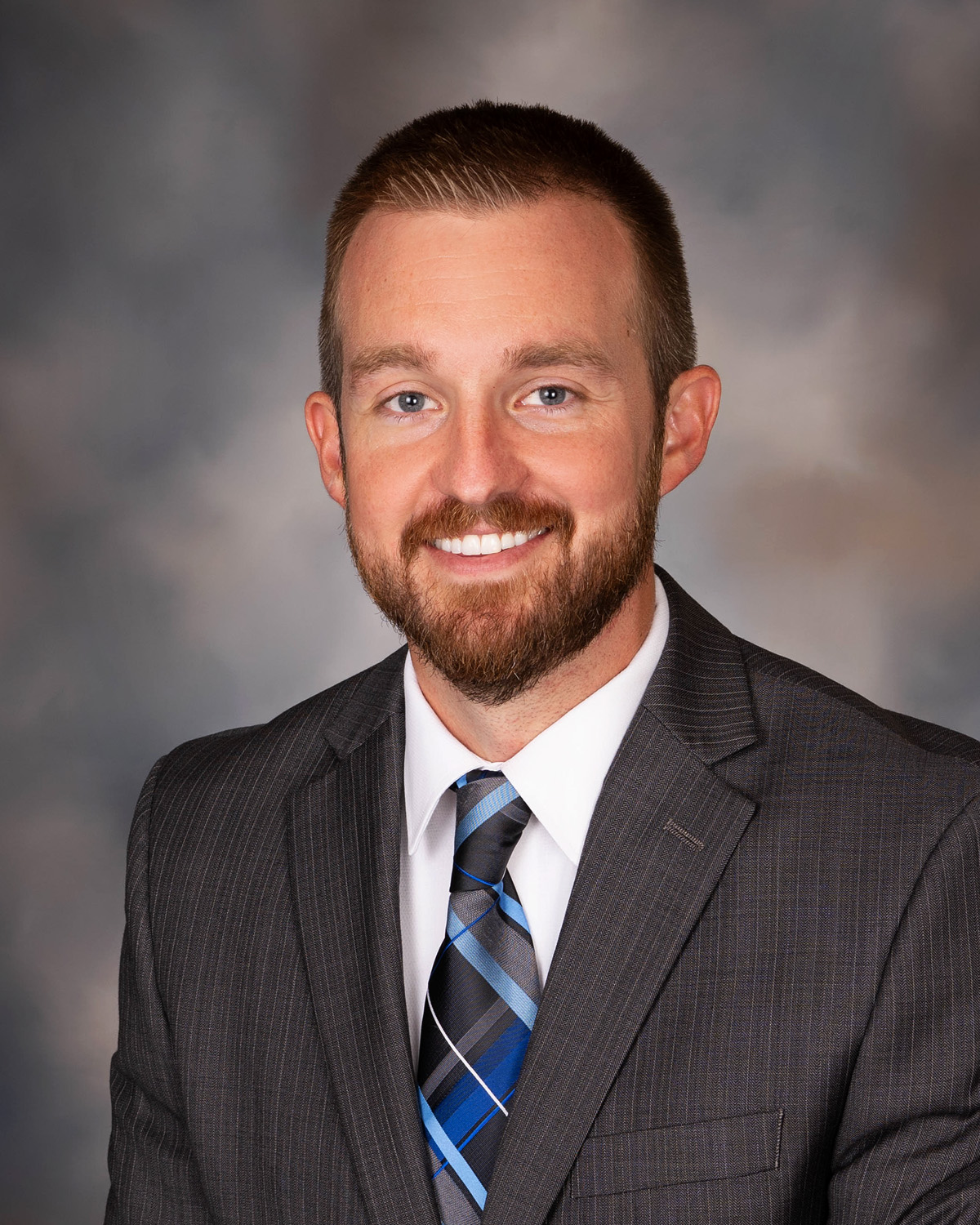 Adam Kruser
TRICOR Insurance
Business Insurance Specialist
I started my career with TRICOR Insurance in February of 2014 and earned my Certified Insurance Counselor designation in 2015. I consider myself a high-touch agent, and I am known for my extensive market knowledge and an unmatched devotion to my clients. I earn the respect of my clients by working tirelessly on their behalf and always offering them candid advice. My clientele work in a diverse set of industries that need tailored insurance and risk management programs that consider both general and industry-specific products and services. I recognize the value and trust my client's place in me, and I strive every day to exceed their expectations.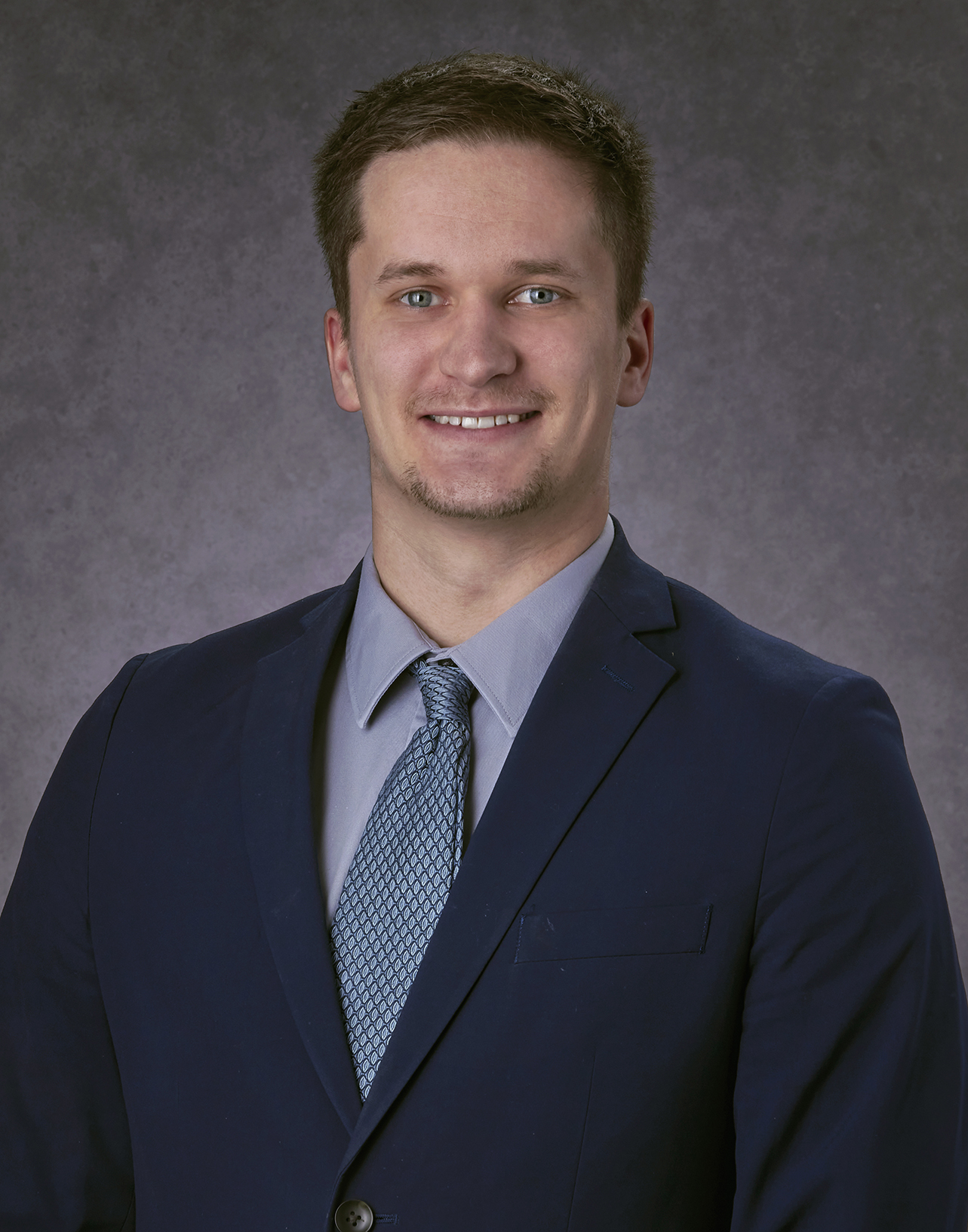 Alex Melum
Bank of Sun Prairie
Business Banker
I've been in banking since my first internship in 2017. Since then, I've held various roles in Commercial Credit, Business Banking, and Commercial Lending. Currently, I am a Business Banker with Bank of Sun Prairie, having joined 12/2022. I grew up in Middleton WI, and went to college at UW-Milwaukee, graduating in 2019 with a bachelor's degree in finance. In my free-time I like to golf, watch football/basketball/baseball, and hang out with friends and family.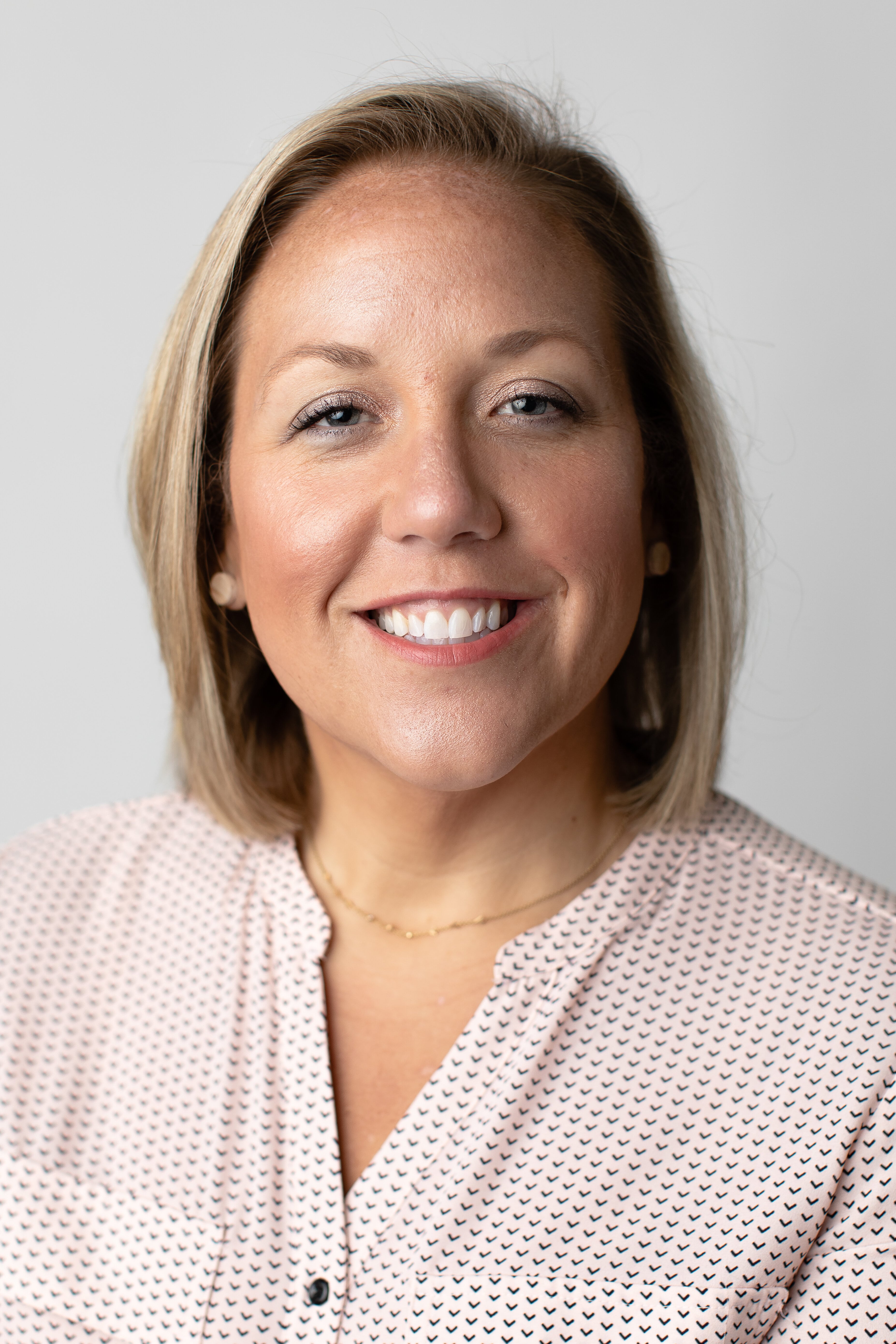 Sarah Pavlik
LSM Chiropractic
Business Manager
Sarah Pavlik is an experienced and dedicated business manager with over 13 years of expertise in the field. She has been working at LSM Chiropractic, a renowned healthcare facility, where she has consistently demonstrated exceptional leadership skills and in-depth knowledge of managing operations effectively.  Throughout her tenure, she has proven herself to be a dedicated and knowledgeable professional, contributing significantly to the success and growth of the organization.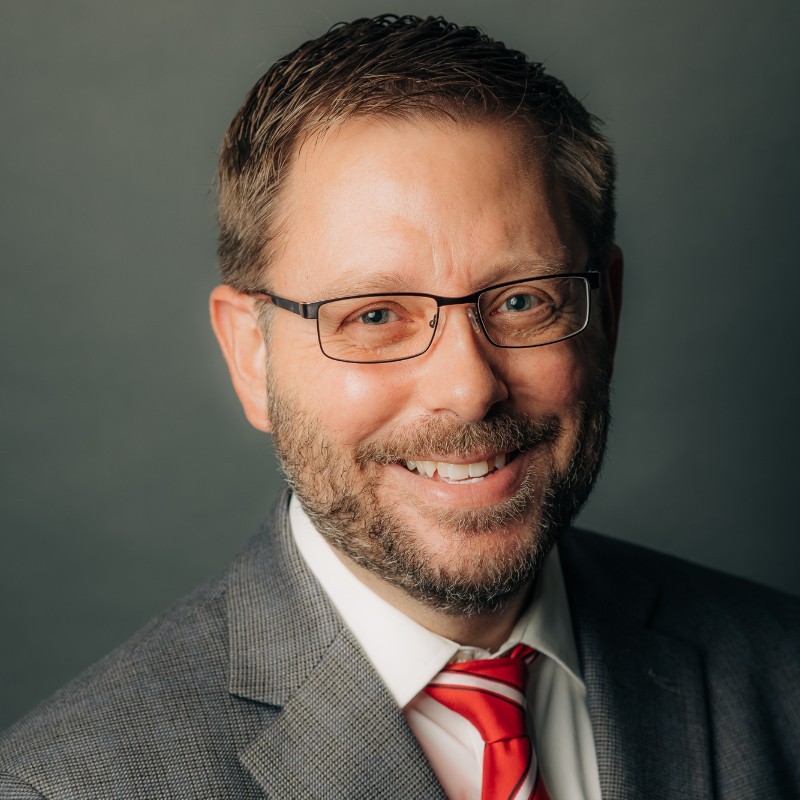 Nick Reichhoff
Sun Prairie Area School District
Assistant Superintendent of Operations
I am starting my 23rd year in public education.  I spent 18 years in the Mukwonago Area School District in southwest Waukesha County before joining Sun Prairie in 2019.  I have been a sixth grade teacher, elementary school principal, and have worked at the district office level for 10 years.  I have worked within human resources, data / assessment, curriculum and instruction, and school operations.  I recently accepted the assistant superintendent position in Sun Prairie working with the departments on the operations side of the house.  My wife, Denise, is the high school band director in Jefferson, Wisconsin, so between school district events and band functions, we are pretty busy.  In our free time, we like to travel to new places and attend concerts and shows in Madison and Milwaukee.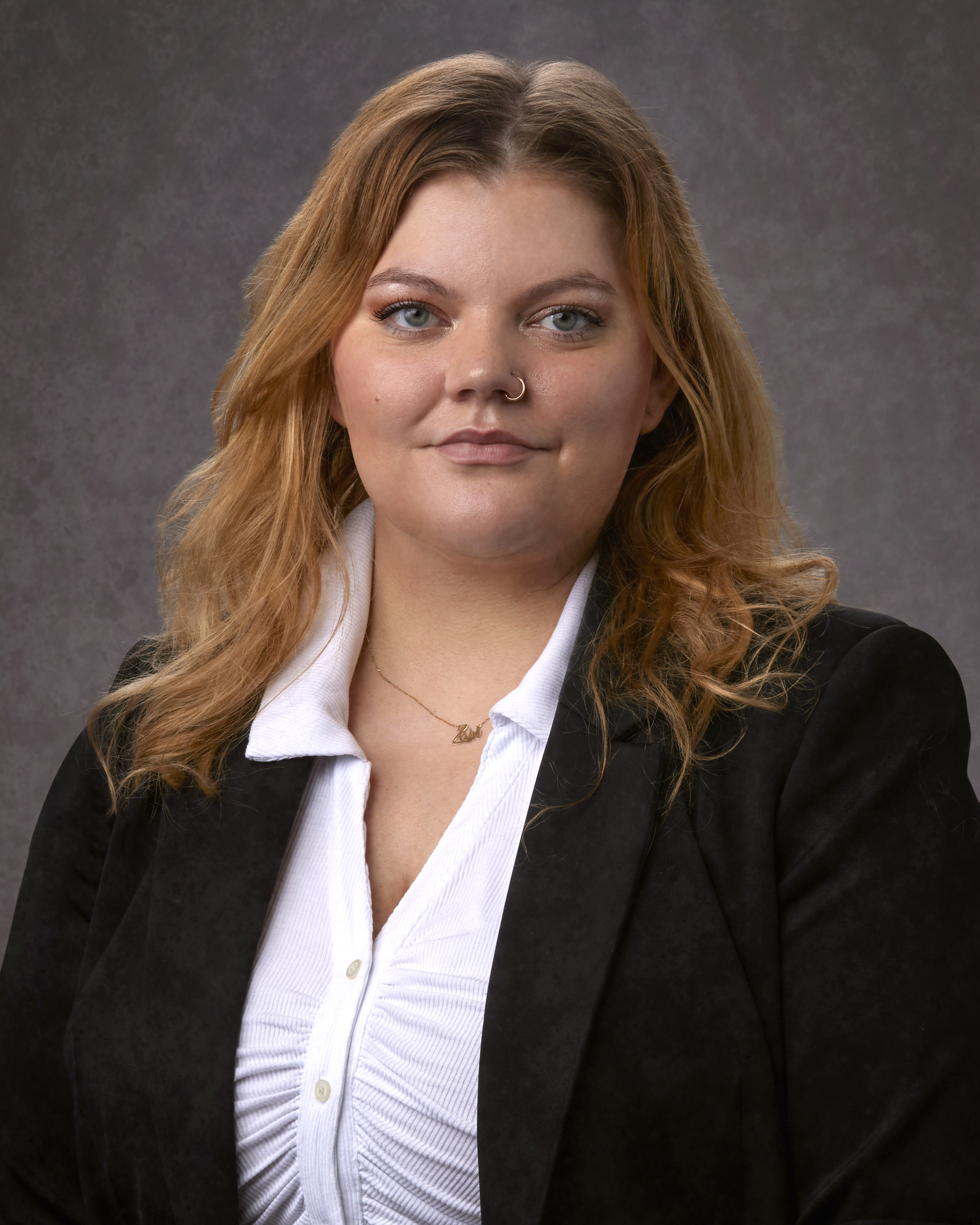 Maya Santiago
Bank of Sun Prairie
Relationship Banker III
Maya Santiago is an East Madison native who transplanted to Sun Prairie in the fall of 2018. A former restauranteur, Maya found her way into banking after the COVID-19 pandemic disrupted the hospitality industry.
As a woman who was raised by a single mother and someone who became a mother at a young age, Maya has a passion for making finance a less intimidating space for underrepresented members of our community.
Maya holds an associate degree in criminal justice along with a web development certificate. She is currently attending UW Whitewater while she contemplates what her long-term professional career will look like. When Maya is not working at the Bank of Sun Prairie, you can find her curled up with a book or spending time with her family.
Susan Schmidt
Sunshine Place
Director of Development
Susan Schmidt is the Director of Development at Sunshine Place where she is responsible for the nonprofit organization's fundraising and marketing. She has more than 12 years of experience in nonprofit fundraising, grant writing, special event planning, donor relations, and marketing. Prior to working at Sunshine Place, she was the Grants and Project Manager at Aptiv - a nonprofit serving individuals with disabilities.
Susan grew up in Sun Prairie and is a graduate of Sun Prairie High School. She attended the University of Wisconsin-La Crosse and received a degree in Sociology and English. She lived and worked in La Crosse for more than 16 years, until deciding in 2021 to relocate back to Sun Prairie to be closer to family.
Outside of work, Susan has recently taken up running and enjoys spending time with her husband, 10-year-old daughter, and 3-year-old son.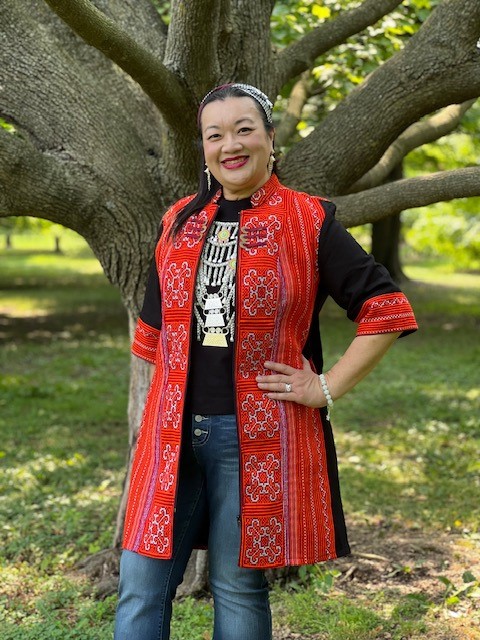 Kristy Thao
Hi, I'm Kristy Thao. As a first-generation American whose parents emigrated from Laos in 1980, I spent my youth imagining how much easier my children would have it in America than I did. They would have a parent who spoke perfect English and knew the customs. More importantly, they would not be burdened with the same weight of responsibility that I felt toward my parents - to guide them through cultural norms and ensure that the sacrifices they made to raise me here in America would pay off. At present, as a parent of 18-year-old twins, a boy, and a girl, the question is now: Did I communicate and instill this same sense of responsibility and idealism into them if they did not have to endure the same discomforts and challenges that I had in my formative years? As a lifelong learner, a 10-year resident of Sun Prairie and recently embarking on a new job opportunity, I continuously seek answers to these types of immigrant questions and learn how to adapt to the evolving demands of our community both personally and professionally.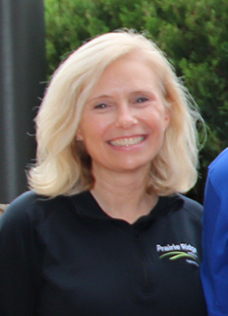 Patti H. Walker
Manager of Community Relations
Prairie Ridge Health 1999 to present
Born and raised in Kenosha, WI
BA in Journalism and Public Relations from UW-Whitewater
Moved to the Columbus area in 1993.
Hobbies include skiing, golfing, and volunteering.
Member of the Kiwanis Club of Columbus
Columbus Area Chamber of Commerce Board Member
Columbus Tourism Commission Board Member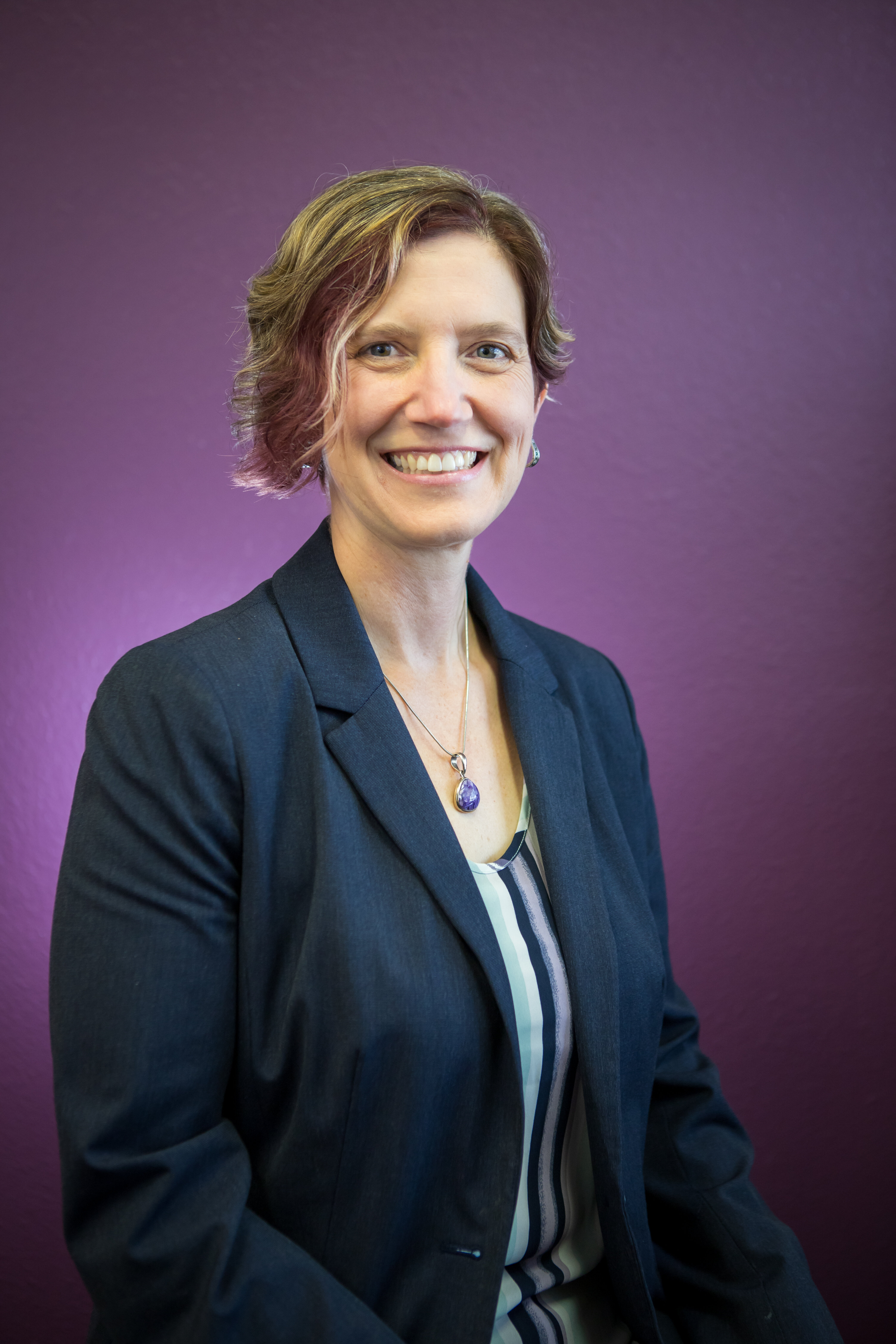 Kari Walton
Prairie Music & Arts
Found/Executive Director
Kari Walton is the founder and Executive Director of Prairie Music & Arts. She has degrees in Piano Performance and Pedagogy from Lawrence University and the University of Louisville and has taught music from early childhood to adults for over thirty years. A leader with many hats, she has led the development of Prairie Music & Arts since 1999 and manages general operations, programming, fundraising, and outreach. With a belief that the arts should be accessible to all, she has created projects that take arts-based directly to youth throughout the Dane County area. She attended high school student at the University of North Carolina School of the Arts and was fortunate to experience musicians and artists from around the world who greatly shaped her teaching and approach to the arts. In her words, "Through my time at NCSA, I was able to see how music, art, dance, and theater are interrelated, how they inspire, and the important role they play in society. The arts fill our souls, bring us together for shared experiences, and provide the means to express our deepest feelings. I hope Prairie Music & Arts can offer our community positive moments for creative exploration, personal growth, and connection." Originally from Georgia, Kari has lived throughout the Southeast and considers North Carolina her adopted home state. When not at Prairie Music & Arts, Kari is happiest digging in her garden, paddling a kayak, and spending time with family.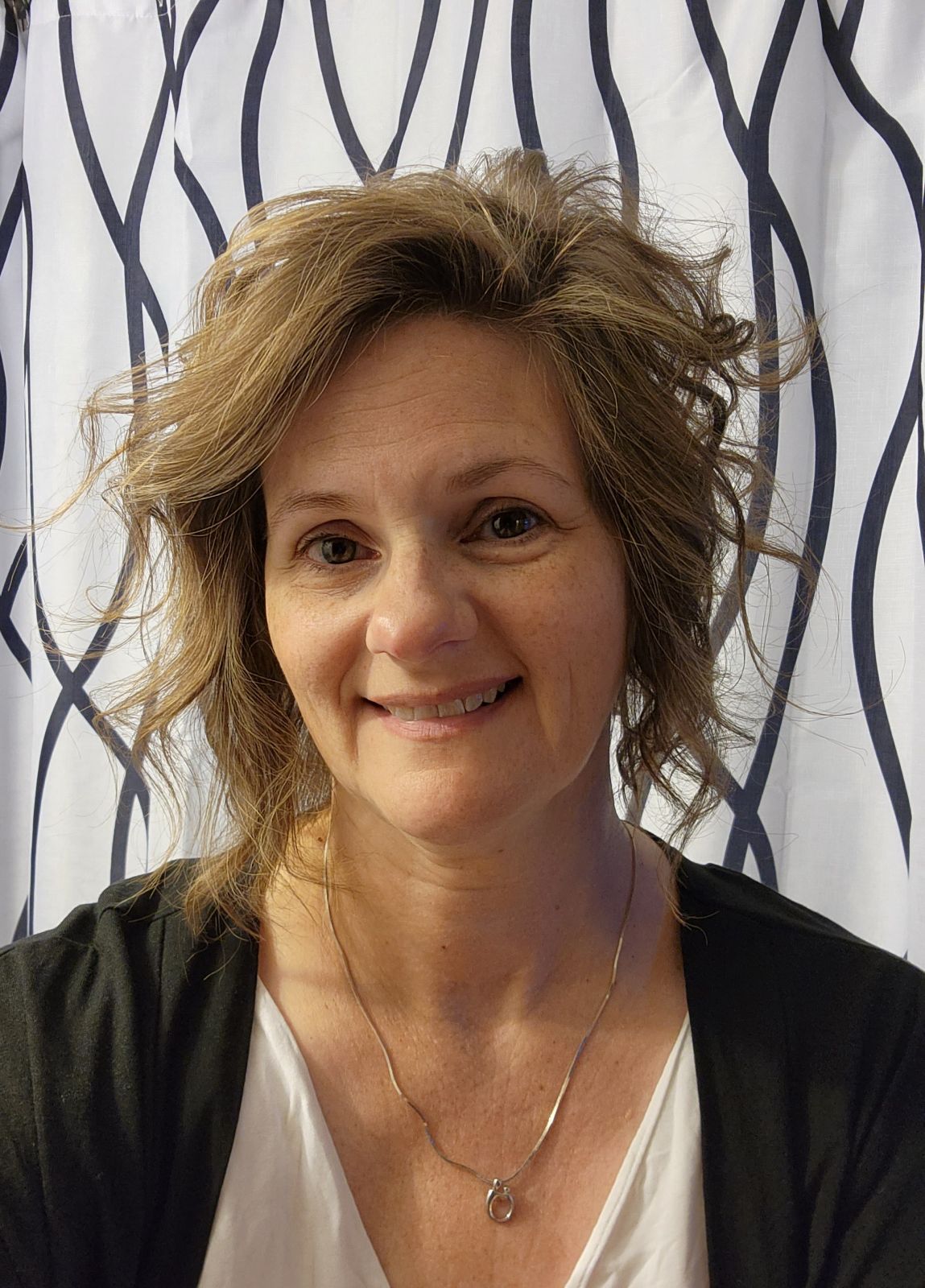 Luann Williams
Reach Dane
Director of Business Operations and Career Pathways
My name is Luann and my goals are to grow as a leader in my organization. I also want to continue to improve my growth mindset and continue to learn to accept my limits. My personal values are equality, patience, and simplicity. My skills and expertise are with supporting families and children through educational and supportive services. My interests/hobbies are camping, movies, shopping, bonfires, walking, spending time with family and friends, and traveling.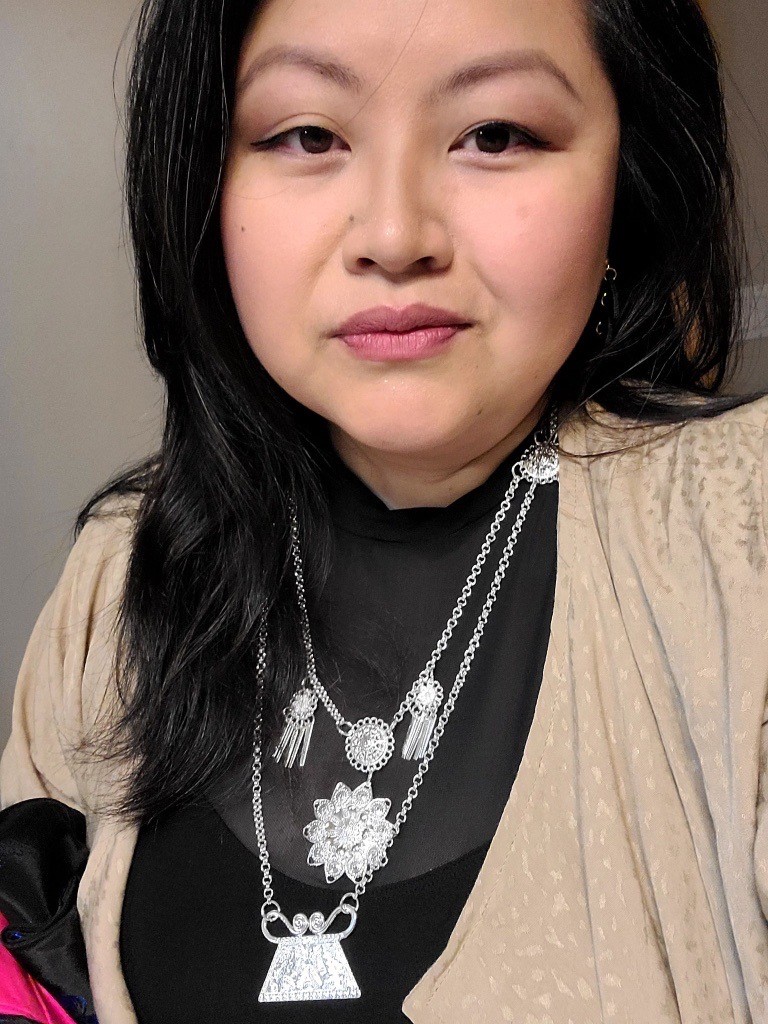 Christie Yang
A First generation of U.S. born HMong American. I have resided in Sun Prairie for the past 9 years. I have 3 children - 2 girls (19 & 16) and 1 boy (5). Currently, I am the Associate Training Program Manager at Milwaukee Tool in Sun Prairie. When I am not working, I enjoy Wisconsin beaches, strolls and views in the State parks, and spend most of my time with my children.
Through this program, I hope to experience a different side of Sun Prairie, become more involved in the community I reside, and influence positive cultural awareness.