Sun Prairie Chamber of Commerce Remodel Campaign
Need
Businesses formed the Sun Prairie Chamber of Commerce in 1946. The Chamber fosters business and the community in a building built in 1956, purchased by the Chamber in 1993. While the building was deemed structurally sound after the 2018 explosion, it wasn't brought back to full repair.
Vision & Building Improvements
We believe in a vibrant downtown and want to remain downtown, with functional offices to serve members and the community. Our space will host monthly Board & Ambassador meetings, committee meetings and other community groups.
Tourism is also part of the Chamber's growth strategy. New residents & tourists come to the office for information. Member promotional materials & tourist information will be available in a secure enclosed vestibule even during weekends, as well as virtually.
Energy efficiency, an efficient footprint, visibility and technology needs can also be addressed with a remodel. Rainwater diversion, security and outdoor needs will be included. To prepare for the future efficiently, the building will be engineered to potentially accommodate a second story, which could one day serve as a business incubation center or other economic development hub.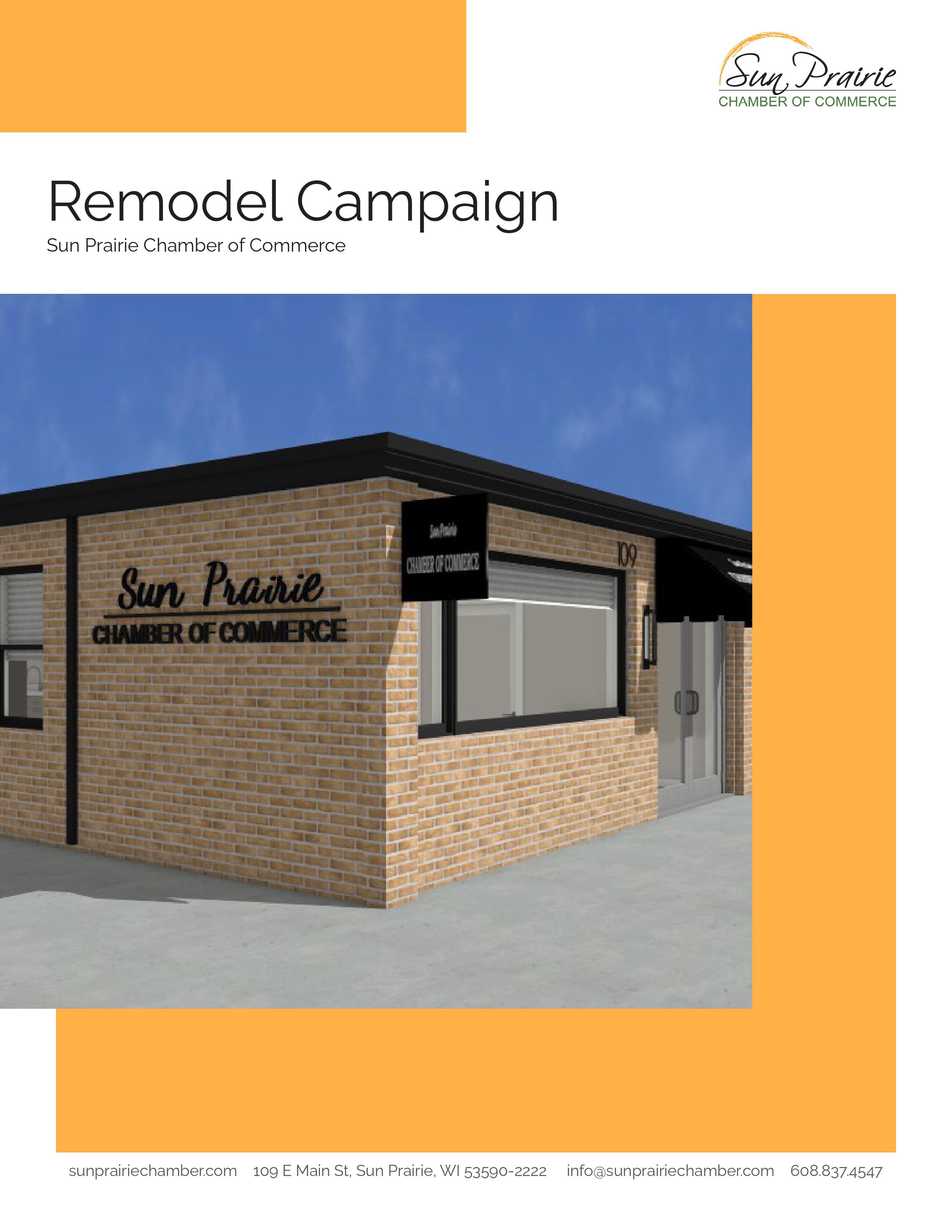 To meet our building timeline, payments may be made over two years and are payable by December 31st 2023. Individuals may wish to direct their gifts to the Sun Prairie Chamber of Commerce Foundation, a 501(c)3, to ensure tax deductibility. Checks, cash, non-cash assets such as stock accepted. Check with your tax advisor for benefits.